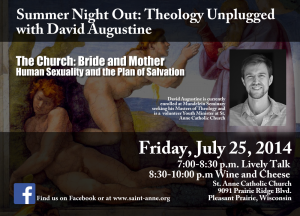 Join us for an Adult Summer Evening Out: Theology Unplugged with David Augustine, Friday, July 25, 2014, 7-8:30 p.m. Lively talk; Wine and Cheese from 8:30-10
The Church: Bride & Mother: Human Sexuality in the Plan of Salvation
David will provide a lively overview of God's plan of salvation that takes its starting point from the creation narrative of Genesis 2, wherein he will place a special emphasis on the creation of woman from the side of man and their resulting nuptial union. From this beginning, he will then walk through Israel's salvation history, as seen under the aspect of the ongoing outreach of God the bridegroom to Israel his bride. This narrative will reach a kind of center point and climax in the Incarnation of the Son of God, his redemptive death on the Cross, and the subsequent outpouring of the Holy Spirit that results therefrom. From here, he will look at the fulfillment of God's plan of salvation as it is being concretely realized in the Catholic Church, in her role as bride and mother, generating sons and daughters for God for the purpose of mystical marriage with the divine bridegroom.
If you're searching to dig deeper into an important theological teaching of the Church, you won't want to miss this talk. It's going to be compelling, animated and perhaps will set your faith on fire — giving you greater insight into God's plan for our salvation. Come learn and be inspired!  For more information, or to donate wine, bottled water or cheese tray, contact Margie Mandli at margie.mandli@gmail.com.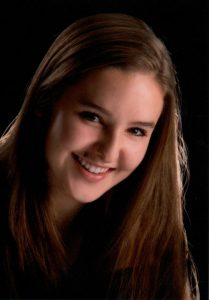 MIDDLE-SCHOOLERS:  Join us for "Bible Alive!" directed by McKenna Rogan from Monday, July 28-August 1st with a performance for parents on Thursday evening July 31st
Bible Alive is a weeklong theatrical workshop for students entering 6th-9th grade who are interested in learning more about the dramatic arts and exploring their faith on a deeper level.  Participants will take part in movement and voice exercises, explore character work, write an original piece, and perform in a final showcase.  We will focus largely on bringing Bible figures to life and relating their struggles and triumphs to our own faith journeys.  We will aim to create an encouraging, challenging, and supportive environment for all participants.  Absolutely no previous theatrical experience is required.  Capped at 12 students.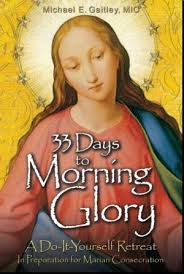 INVITATION  -   PREPARATION FOR MARIAN CONSECRATION WEB RETREAT:   THESE RETREATS ARE TRULY LIFE-CHANGING!
You are invited to a unique opportunity to participate in a Web Retreat.  We are offering a 33-day journey in preparation for making or renewing the Marian Consecration.  This retreat is being led by Fr. Rick Heilman (Diocese of Madison) and Mike Raboine (Archdiocese of Milwaukee).  Using retreat materials by Fr. Michael Gaitley, MIC, including his book, 33 Days to Morning Glory, this retreat serves to draw you deeper into the Sacred Heart of Jesus through the Immaculate Heart of Mary, under the protection of St. Joseph.  This retreat has helped to transform hearts and minds of many faithful.  After completing this retreat, you have the opportunity to make or renew your Consecration to Jesus through Mary on The Feast of the Immaculate Heart – Saturday, June 28th, 2014.
The 33 Days to Morning Glory Web Retreat beginsMonday May 26th, 2014 at 8:00 p.m.  REGISTER AT - http://www.unitedheartsafire.org/.  BE SURE TO ORDER YOUR "33 DAYS TO MORNING GLORY" RETREAT MATERIALS TODAY!
If the Holy Spirit inspires you to share this, please do!
Questions?  contact Mike Raboine- 262-758-2073  -or-  Mary Litschauer - 715-539-3800 - mllitschauer@gmail.com  -or- Chris Pillizzi – nanapillizzi@hotmail.com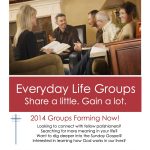 St. Anne Everyday Life Groups Forming Now!
Sessions begin first week of March
Looking to connect with fellow parishioners?
Want to dig deeper into the Sunday Gospel?
Interested in learning how God works in our lives?
In response to feedback we received during the Synod parish retreats, St. Anne is forming "Everyday Life Groups" where individuals will be able to meet other parishioners in a small group setting, study, reflect and discuss scripture to grow in faith. Studies have shown that individuals who participate regularly in faith sharing groups feel a greater sense of belonging to their church and as a result are more fulfilled in their faith journey.
"Everyday Life Groups" will begin the first week of Lent. The format will be simple and will include prayer, the upcoming Sunday Gospel, a podcast homily by Fr. Robert Barron, and discussion questions. Each group will determine their own meeting times, locations and optional hospitality.
We are in the process of recruiting small group facilitators. Facilitators simply need to have a desire to grow in faith, a natural ability to welcome other parishioners, and skills in leading a small group discussion. Facilitators do not need to be experts in theology, scripture or church doctrine but perhaps a basic understanding of our faith. Orientation for all facilitators will take place at St. Anne on Tuesday, February 25 at 7 p.m. or Thursday, February 27 at 7 p.m., whichever date fits your schedule.
Whether you wish to join a small group as a participant or facilitator, please complete the form in this bulletin, and return to the parish or at the Information Table after Mass. Members of the Evangelization Commission will be on-hand to answer any questions. You may also contact Mike Nuzzo at mnuzzo@southportheating.com or Margie Mandli at margie.mandli@gmail.com.  Click here for an ONLINE registration form.  Click here for a printable form:  Everyday Life Groups Registration Form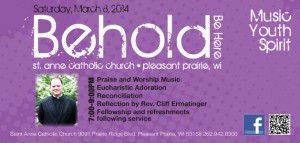 St. Anne Holds Eucharistic Event, BEHOLD, on Saturday, March 8, 7:00 p.m.
Begin your Lenten journey by attending the quarterly BEHOLD Eucharistic Event on Saturday, March 8 at 7 p.m. at St. Anne Catholic Church in Pleasant Prairie, Wisconsin.  BEHOLD is a Eucharistic event for the faithful of southeastern Wisconsin. Youth, young adults and families are encouraged to attend! Event includes exposition of the Blessed Sacrament, opportunities for reconciliation, praise and worship music a relevant talk. Featured preacher for this event is Fr. Cliff Ermatinger, a priest from our archdiocese who will speak on "Tug of War:  The Realities of Spiritual Warfare…and What Every Family Should Know." As we begin the Lenten season — a time when we are called to a closer walk with our Lord – the evil one prowls about looking to tempt souls with sin. Learn about the realities of evil forces that exist in both subtle and overt ways. Fr. Cliff will also talk about the importance of prayer and discernment in helping to combat this tug of war. Doors open at 6:30, fellowship and refreshments will follow the event. Visit www.saint-anne.org for more information.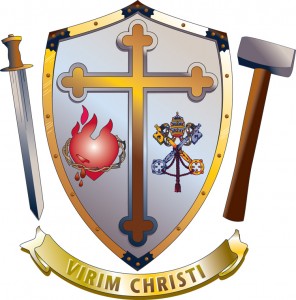 The 8th Annual
Men of Christ Catholic Conference
March 15, 2014 – Milwaukee Theater
Join men from St Anne at the LARGEST men's conference in the country.  Listen to inspiring speakers to help you be a better man, father, and disciple for your loved ones. Strengthen bonds of fellowship with men sharing the same struggles you are.
We had 27 men attend the conference last year from St. Anne.  We are looking to double that number this year, so please join us by signing up for our bulk ticket purchase by MARCH 10th.  Click HERE to order your tickets.
For more information go to www.menofchrist.net.  Also you can view a short video of last year's conference:   2013 Men of Christ Video
If you have any questions contact Mike Nuzzo at 262-515-4836 or mikenuzzo52@gmail.com