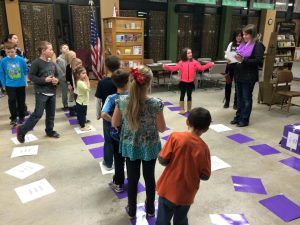 We seek to partner with parents in the Christian formation of their children. Faith formation is meant to supplement parents' daily efforts to raise their children in the Catholic faith we all love so much. Their purpose is to strengthen, not replace, the faith formation learned in the home and in our weekly worship at Sunday Mass. For your convenience classes are offered before or after Mass, as well as our new Wednesday evening option from 5:30-6:30pm.
The Harcourt publisher's latest and greatest Alive in Christ Series by Our Sunday Visitor is a strong faith-based curriculum centered on primary teachings of the Church, Scripture, prayer, and service to others. This program for 1st through 5th graders, in addition to providing theologically solid and inviting textbooks, has excellent parish, parent, and family resources. The publisher supports an excellent Web site that contains a wealth of activities, lessons, games, and reviews related to the curriculum. Parents are invited to use this website, select the grade and chapter related to a child, and find home activities, quizzes, and parent suggestions to enrich the learning experience.
Faith Formation Fee (per child) – $110
Sacramental Preparation Fee for First Eucharist & First Reconciliation (per child) – $100
Click here to view the St. Anne Preschool – 8th Grade Faith Formation 2020/2021.