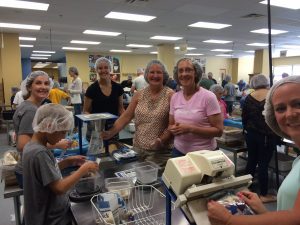 We are each called to serve our parish and our neighbors in the community. When each of us shares our gifts and talents, we are able to build up our Church, creating a beacon of hope for all to experience our Lord more deeply.  If you'd like to learn more about our ministries, simply call the parish office at (262) 942-8300 or (262) 331-0906 or e-mail parishoffice@saint-anne.org. Or, better yet, download the Parish Commitment Form, here.
If you'd like to complete the Parish Commitment Form online, click here.
If you'd like to register as a catechist, click here.