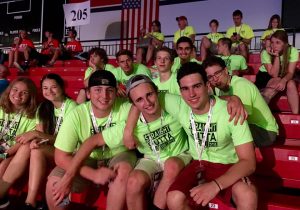 Click here to access the 2019 form to Steubenville in Colorado.

For the past 40 years, high school youth from across the United States have had their faith awakened and their hearts set on a fire through a personal encounter with Jesus at a Steubenville Conference. Through talks, activities, and worship, the Steubenville Conference offers youth a chance to grow strong in the faith through both personal reflection and prayer, and also through conversation and interaction with peers.

St. Anne is proud to send youth to this wonderful conference each year. Together,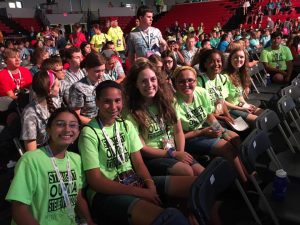 the parish partners with parishes and other youth groups in Kenosha and choose one of the satellite locations throughout the U.S. to attend. In 2016, Carthage College here in Kenosha was the venue for Steubenville on the Lake. The conference boasted 2,300 youth from around the country, including St. Anne Youth. The week leading up to the conference, a special LEAD week is designed for 40 youth to go deeper in their faith and learn how to be disciples in their world. St. Anne was the location for LEAD Week, and welcomed students from all over the midwest.
Although these conferences take place in the Summer, be on the look out for registration in the December timeframe.