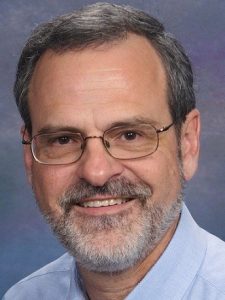 The following summary was provided by Gary Zimak, Catholic lay evangelist.

In 2008, Gary Zimak was working as a project analyst when he felt the call to form Following The Truth, an apostolate dedicated to teaching the truths of the Catholic Faith.  Initially performing his work for the Lord on a part time basis, Gary is now a FULL TIME Catholic lay evangelist. Using a combination of radio, writing, social media and live talks, he puts his communications skills to work for the Lord and His Church. More information on Gary and his retreats, writings and radio shows can be found at

www.followingthetruth.com

.
Hi Friends,
Well, we made it through another week of the Lenten retreat.  Only 2 weeks to go!  Last week, we discussed 5 bad habits that can be hazardous to our spiritual life.  Here's a summary:
1. Anger – Despite the Lord's repeated warnings, we  often feel justified getting angry with others on a daily basis.  Anger  can be lethal to our spiritual lives and should be high on our list of  faults to eliminate this Lent.  How can we overcome it?  With lots of  prayer, receiving the Sacraments and by reading (and re-reading) the  Lord's words: "You have heard that it was said to the men of old, 'You shall not  kill; and whoever kills shall be liable to judgment.' But I say to you  that every one who is angry with his brother shall be liable to  judgment; whoever insults his brother shall be liable to the council,  and whoever says 'You fool!' shall be liable to the hell of fire." (Mt  5:21-22)
2. Impatience – Although this fault is more subtle  than anger, it can be very destructive to our spiritual lives.  St. Paul tells us that "love is patient and kind" (1 Cor 13:4) and to "be  patient with them all" (1 Thess 5:14), but we tend to lose sight of this when someone doesn't move fast enough or disagrees with us.  Let's face it, we get annoyed with others several times each day, despite the fact that God is ALWAYS patient with us.  For many years, I was a lukewarm,  apathetic Catholic who's purpose in life was to have a good time.  By  the grace of God, I'm still here and so are you.  We should work on  becoming more patient while we still have time.  As a word of warning,  if you pray to become more patient, expect people to pop up in your life who will give you PLENTY of practice!
3. Worry –  Often we think of worry as something  that's inevitable.  Many people have told me that "everyone worries".  I disagree.  I've met people who, although they experience fear and even  anxiety, don't worry.  Why?  Because they have a deep trust in God.   This is going to be painful to hear, but when we worry, we tell God that we don't trust Him.  Even though He tells us in Scripture that "all  things work for the good" (Rom 8:28), we sometimes worry about events  that are happening or MAY happen in our lives.  Citing the previous  Bible verse in his book Uniformity With God's Will, St.  Alphonsus Liguori stated that if God sends us suffering, it's for our  own good.  After proclaiming the famous "Let not your hearts be  troubled" (Jn 14:1), Jesus told us to believe in God and to believe in  Him.  Do we?
4. Lack of Charity – In our zeal to spread the "Good News" of our Faith, we sometimes overlook the need to do it WITH  CHARITY.  I'll defer to Sts. Peter and Paul, who make the point more  effectively than I ever could:
Always be prepared to make a defense to any one who calls you to  account for the hope that is in you, yet do it with gentleness and  reverence. (1 Pt 3:15)
If I speak in the tongues of men and of angels, but have not love, I  am a noisy gong or a clanging cymbal.  And if I have prophetic powers,  and understand all mysteries and all knowledge, and if I have all faith, so as to remove mountains, but have not love, I am nothing.  If I give  away all I have, and if I deliver my body to be burned, but have not  love, I gain nothing. (1 Cor 13:1-3)
5. Over Sensitivity To Criticism –  We sometimes try harder to please others than to please Christ.  Many of us "like to be  liked" and that desire can sometimes get in the way of our relationship  with the Lord.  Today's world is not very friendly to Catholicism and  the message of Jesus Christ.  When we live and share our faith, we can  expect to be criticized.  In fact, the Lord told us exactly what would  happen when He said "you will be hated by all for my name's sake" (Mk  13:13).  A bitter pill to swallow, right?  Maybe, until we hear what He  says next.  "But he who endures to the end will be saved"!  As we  continue to travel the road to heaven, we should strive to make all of  our actions pleasing to Jesus.  As long as we do that, we're in great  shape!
If you're like me and can identify with more than one of these bad  habits, don't panic!  Pick one of them and make up your mind to use the  remainder of Lent to work on it.  Above all, don't forget to ask the  Lord for the grace needed to improve.  Also, make it a point to receive  additional grace through the Sacrament of Confession.  Once you begin to see good progress (and you will, if you keep at it), tackle another one and keep going.  While working on our bad habits should be a year round pursuit, Lent is a great time to get started.  When we start to attack  our faults like this, Jesus begins to increase (in us) and we begin to  decrease (Jn 3:30).  Ultimately, we'll be able to echo the words of St.  Paul and proclaim:
"It is no longer I who live, but Christ who lives in me." (Gal 2:20)
Finally, I promised you an announcement of the daily themes for the Following  The Truth radio show once the retreat is over.  Here's a
brief video
that I filmed earlier today explaining the changes for the show.  I  sincerely hope that many of you will continue to listen to the show once the retreat is over.
As always, please let me know if I can be of service in any way.  Keep up  the good work and hang in there…we're almost at the finish line!
God Bless,
Gary