The following note was distributed via e-mail to all parishioners who have already volunteered to help with the pew move on Saturday.  This invitation is open to all parishioners who wish to help with this move, installation and cleaning process. See details below from Fr. Bob. Although there are start times listed, you may come and help anytime throughout the day, if your schedule permits.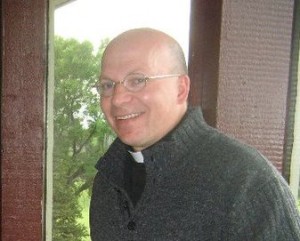 Hi everyone:
We have moved 3 pews already into the church, to see how they look.  The plan is to try to move the rest of them this Saturday (Dec. 15), since we have a wedding at St Anne next Saturday.
Here's the plan:
8am at St. Casimir –  all able bodied folks who are able to do some lifting of pews, meet at St. Casimir, on the corner of Washington Road and Sheridan Road.  We will load pews and shuttle them to St. Anne until all are unloaded.  We don't have enough trailers to do all this in one trip.  Several trips will be necessary.
Beginning ca. 9.30am at St. Anne – we will need a team at St Anne to move chairs, clean pews, and help with installation.  If you have furniture friendly cleaning material, please bring what you have, Murphy soap and the like.
THANK YOU to all who volunteered to help.
Advent blessings,
Fr. Bob