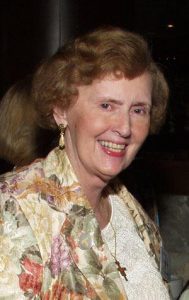 Hello my friends,
Last night when I got the shocking news about Sr. Virginia being hit and killed, accidently in a car accident, I was numb. I never had the privilege of having her as one of my teachers at St. Joe's-(73-77) but I still had a great respect and almost reverence for her as a
person. I knew from all the Sister Virginia stories I have heard during the
years, that she was an excellent teacher and mentor to so many young people. Just last week, I saw her of all places in the hair coloring aisle at Target so I decided not to bother her but now I wish I had.
This weekend, the church begins the first Sunday of Advent and we will hear in Mark's Gospel Jesus saying to his disciples: "Be watchful! Be alert! You do not know when the time will come. Watch, therefore; you do not know when the lord of the house is coming, whether in the evening, or at midnight, or at cockcrow, or in the morning. No doubt
Sister Virginia was welcomed last night into the loving arms of her Lord and Savior, Jesus Christ the King.
It's no coincidence that she passed from this life to eternal life on the feast of the Presentation Of the Blessed Virgin Mary. In a reflection written by Paul Pennick taken from "Living Faith" a daily Catholic devotional, I found yesterday's Gospel from St. Luke 21:2 very comforting in light of this tragic situation. It's about Jesus noticing a poor widow putting in two small coins.
The writer goes to say, "The story of the widow and today's feast of the Presentation of the Blessed Virgin Mary seem somehow related. Here is a poor woman probably alone in the world reaching into her purse for her last two coins. She gave everything, her all to God. And God notices this.
St. Jerome and St. James write that Mary distinguished herself by her piety and her devotion to her studies and service. It is, then no surprise that this exemplary Jewish woman would be chosen to be the Mother of Jesus. When Mary was asked to assume this honor, she of course said, yes. Like the poor widow, Mary, trusted in God and gave her all to him."
Like the poor widow, Sr. Virginia trusted in God and gave her all to Him. Sister followed in Mary's example of giving her all to God through her service of teaching and being a wonderful role model of her Catholic faith, to her students at St. Joe's High School for so many decades. She will be greatly missed by all who knew and loved her.
My own sister, Susie was at St. Anne's Parish this weekend and saw Sr. Virginia in the assembly at the 10:15 am Mass.  It's comforting to know that the last Sunday Gospel Sr. Virginia heard proclaimed was taken from Matthew 25: "Come, you have my Father's blessing. Inherit the kingdom prepared for you from the creation of the world."
May she rest in peace and dwell in the house of the Lord forever. Last but certainly not least, please also keep Jenny and her entire family in your thoughts And prayers during this most difficult and challenging time in the days and weeks ahead.
God bless you all. St. Joe's has and will always remain such a special part of my life. We are all part of that great big family, the Body of Christ and so feel so connected whether it be in joy or in sorrow.
Love,
Theresa