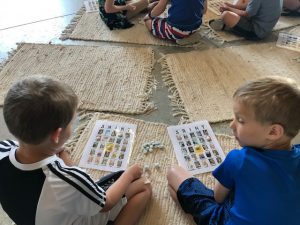 Each year, usually the last week of July, St. Anne hosts Vacation Bible School for children in preschool through 5th grade. Held at the parish, the week includes activities, movies, prayer, and music — simply a fun week to learn more about Christ and share in His joy with friends. The VBS ministry team comprises adult, high school, and middle school volunteers who supervise the children and ensure a wonderful and safe experience for all. Registration opens at the end of April.
Save the date for Rocky Railway VBS — July 27th – 31st, 2020!
Click here to register you child(ren) for VBS.